Echoes Hosting "Trunk or Treat"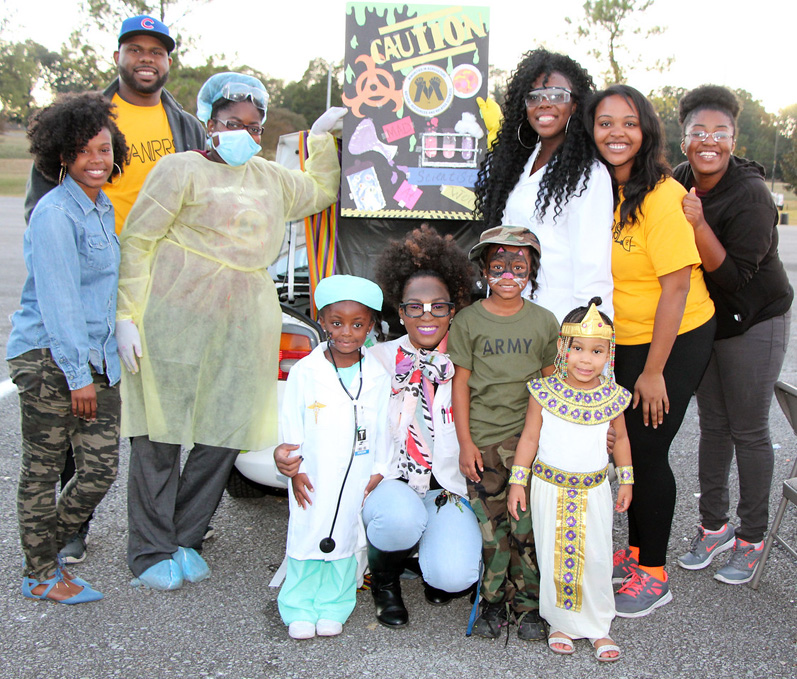 October 29, 2019
Echoes Bring Safety to Halloween Tradition
In another community service effort, the University Echo Student Ambassadors at Alabama A&M University will hosting their annual "Trunk or Treat" event on Tuesday, October 29, from 6-8 p.m. in the Louis Crews Stadium Tailgate Parking Lot.
"Trunk or Treat" is a way for the children of Huntsville to have a safe and fun environment by participating in the fun Halloween tradition of "trick or treat." The Echoes would like to have plenty of candy and treats for the children presented by the various organizations on campus. Organizations are urged to participate in this event by setting up a "trunk" to give out candy to the children.
Further, all campus participants are being encouraged to dress in costumes, AAMU paraphernalia, and/or their organization's paraphernalia. Due to the continued support of this event, The Echoes are expecting "hundreds of guests," according to Caleb Franklin, president of the University Echoes.
Interested organizations should complete a registration by October 15 and pay a $10 registration fee. For more information on registration, e-mail universityechoes@gmail.com.