AAMU Honors Administratrive Professionals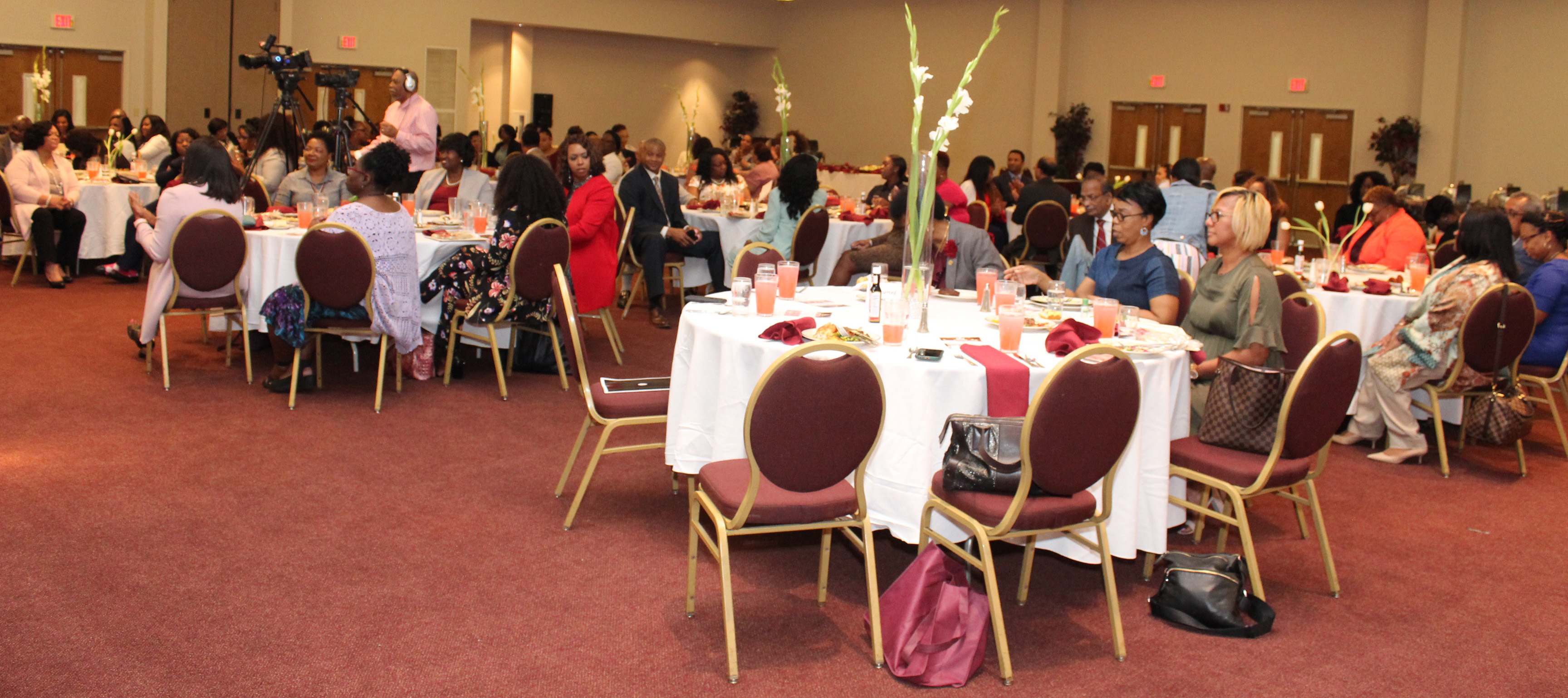 April 28, 2019
Admins are University's pulse
Alabama A&M University President Andrew Hugine, Jr., recognized the unique and undeniable role that administrative professionals play in the University's day-to-day operations at an April 24 luncheon in the Knight Center.
Coordinated by the Office of Human Resources, the activity recognized over 50 staffers, who were accompanied by their supervisors. The 2019 theme was "Our Admins Are Awesome!"
Dr. Tonya Perry, professor and chairperson of the Department of Social Work, Psychology and Counseling (College of Education, Humanities and Behavioral Sciences), gave the meditation and grace.
See Event's PHOTOS (by Jerome Saintjones)