Ag Faculty, Staff Remember Forestry Student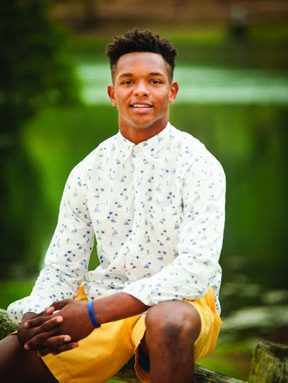 June 05, 2019
Popular Student Was Looking Forward to Internship
The College of Agricultural, Life and Natural Sciences (CALNS) at Alabama A&M University continues to mourn "the most unexpected loss" of one of its own--Franklin "Franky" James Banks, II, of Monroeville, Ala.
He was a 20-year-old rising junior, forestry major, and was slated to be a summer 2019 intern for the Alabama Forestry Commission, under the advisement of AAMU Project Forester Daryl Lawson in the Department of Biological and Environmental Sciences.
Franky was the son of Mr. and Mrs. Franklin Banks, Sr. (Carole) and the brother of three siblings.
"We, as the College of Agricultural, Life and Natural Sciences, certainly offer our deepest condolences to the family, near and far," commented Dr. Lloyd Walker, dean of the college.
There is a memorial scholarship fund established in his honor by his family.
Donations may be made to:
Franklin James Banks Memorial Scholarship Fund
1565 Highway 84 West, Monroeville AL 36460
Tel: 1-251-575-7003
Email: banksmemorial@ymail.com
Web: http://banksmemorial.com
Family Visitation will be held Wednesday, June 5, at Bethel Baptist Church, 120 Clausell Road, Monroeville, AL 36460, from 5-7 p.m. The Funeral Service will be held Thursday, June 6, at the same location at 3 p.m.