Grad, Corporate VP to Address AAMU Freshmen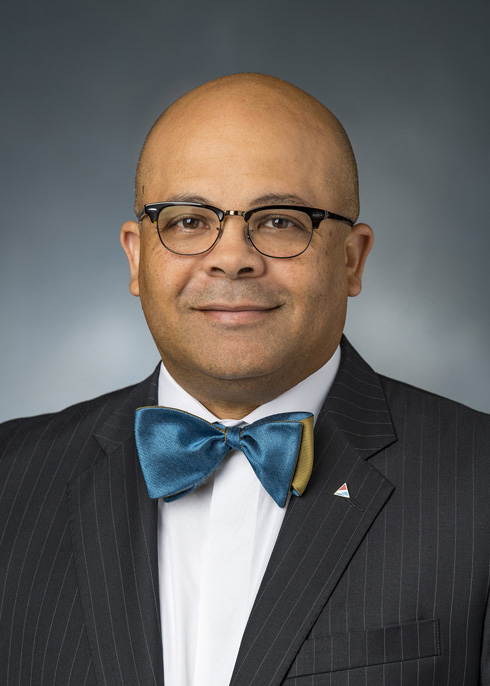 August 14, 2019
Grad, Corporate VP to Address AAMU Freshmen
When you want more than 1,500 members of your college freshman class to fully understand the importance of earning their first degree, what better way to drive home the point than an alumnus who has gone on to earn five?
Dr. Mark Simpson Berry, vice president of environmental and natural resources for Georgia Power, will be the guest speaker for Alabama A&M University's 2019 Freshman Convocation and Torch Lighting Ceremony scheduled Wednesday, August 14, in the campus' T.M. Elmore Building at 12:30 p.m. Berry will jointly serve as vice president of Southern Company Services Research & Development activities, effective August 6.
Dr. Berry earned his bachelor's degree in mathematics from AAMU in 1991. He went on to receive a bachelor's and master's degree in mechanical engineering, as well as the Ph.D. in interdisciplinary engineering from the University of Alabama at Birmingham. Moreover,
the registered professional engineer earned a master's in public and private management from Birmingham Southern College.
In his four-year-old role at Georgia Power, part of Southern Company, Dr. Berry is responsible for maximizing the value from Georgia Power-owned natural resources, acquiring real estate to
support company operations and managing the company's environmental compliance and stewardship programs to meet or surpass all environmental laws and regulations.
Prior to joining Southern Company, Berry attained the commissioned rank of lieutenant commander in the United States Navy as a surface warfare officer.
He is a governing board member of the Metropolitan North Georgia Water Planning District, a board member of the Georgia Conservancy, an advisory board member for the School of Engineering at the University of Alabama at Birmingham and a former board member of the
Youth Motivation Task Force at Alabama A&M University.
Berry holds four patents regarding technical approaches to control emissions from coal-fired power plants.
(Photo credit: Southern Company)