Athletes Boost Food Drive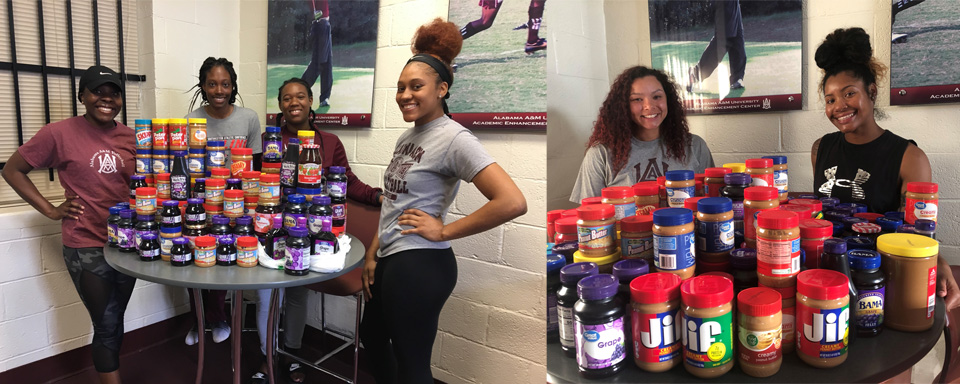 April 27, 2019
Peanut butter and jelly drive motivates Bulldogs
WAY-FM and the Food Bank of North Alabama pulled together a community event to combat hunger impacting students experiencing food shortages while out of school during the summer.
The two entities hosted a peanut butter and jelly drive, and Alabama A&M University athletes were only too willing to assist. Pitting one team of student-athletes against others, a one-week competition revealed what team was best at collecting the most containers of peanut butter and jelly.
The athletes collected 247.175 lbs of peanut butter and jelly, enough to provide 206 meals for students attending many of the secondary schools around the community. The student-athletes in the photos are from the three teams that raised the most items: volleyball, softball and bowling.
Everything collected is compounded by Kroger's "Zero Hunger Zero Waste" initiative to end hunger in the communities in which the grocers operate by 2025.