Choir Will Open Year with Performance at First Baptist Governors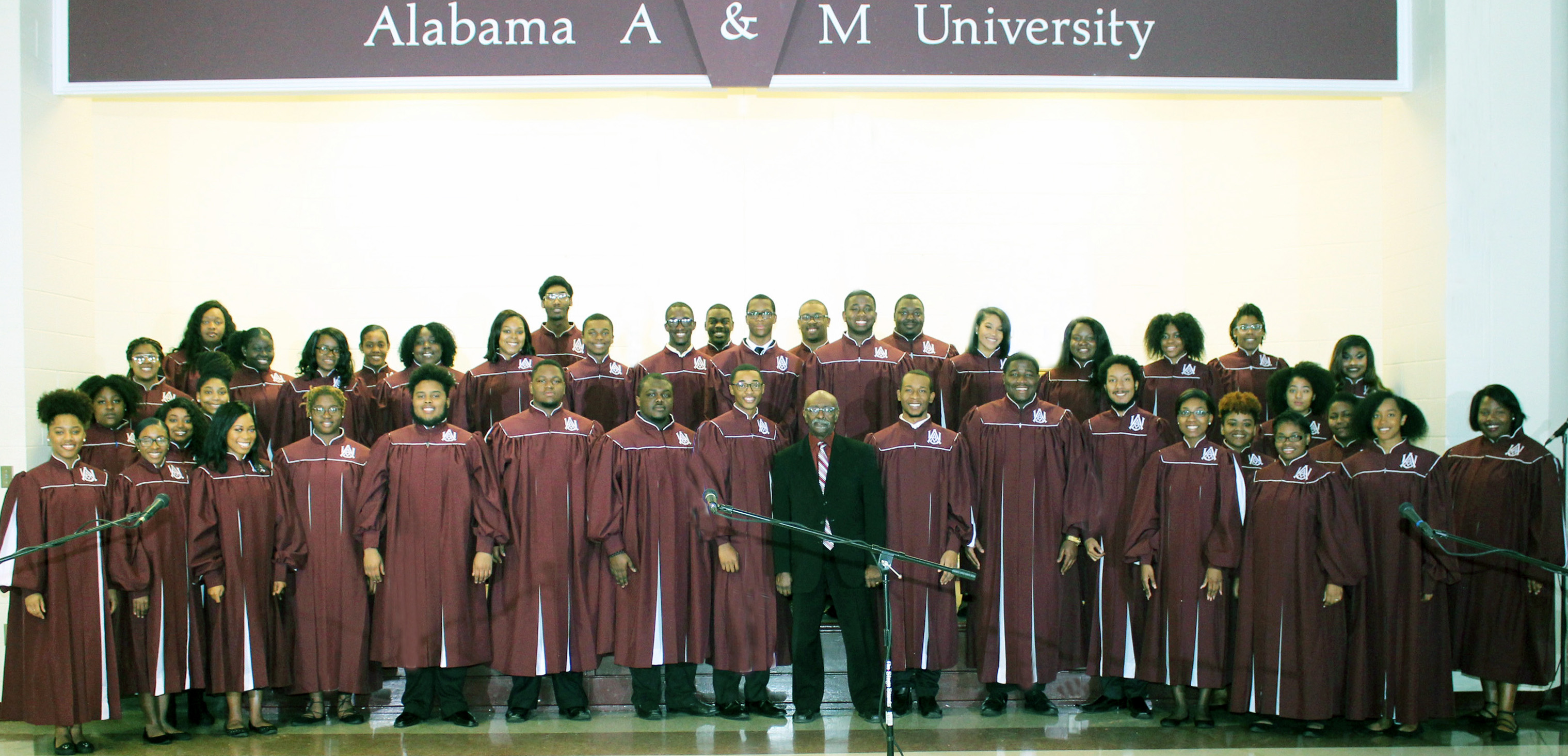 September 15, 2019
Fall Concert/Musicale in November
The Alabama A&M University Choir, directed by Dr. Horacce R. Carney, will open its 2019-2020 schedule of performances with a concert at a First Baptist Church (Governors Drive).
The concert date is Sunday, September 15.
On September 21, the Choir will perform in Mobile, Ala., followed by two performances in October at Homecoming on October 5 and as part of the Magic City Classic Battle of the Choirs on October 24 in Birmingham, Ala.
November vocal performances include the Fall Concert/Musicale on November 10 and participation in the ACDA Alabama Chapter Collegiate Choral Festival in Montgomery, Ala. Choral members will offer selection at the Christmas Tree Lighting Ceremony on December 2 and at Fall Commencement on December 6.
For more information on the AAMU Choir and scheduling, call (256) 372-5513.
Photo: J. Saintjones