CSD Clinicians Look the Part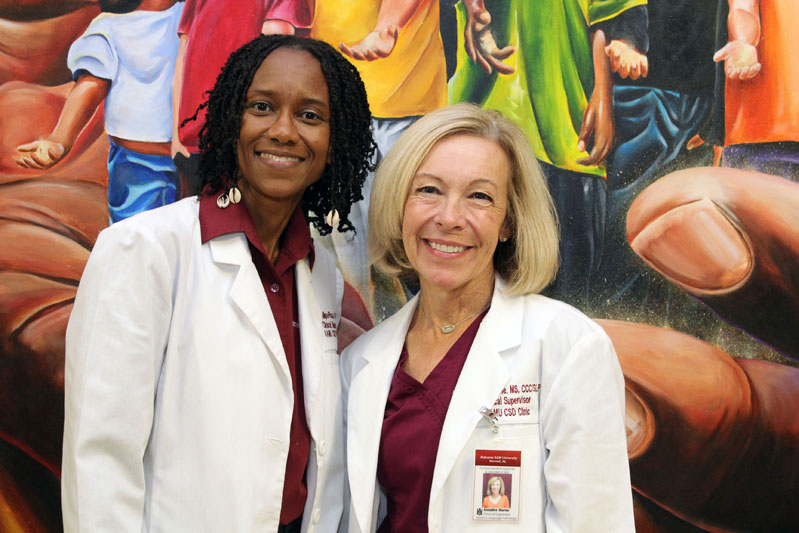 October 24, 2019
Over 37 in fall course
Communicative Sciences and Disorders is one of Alabama A&M University's most popular programs within the Department of Health Sciences, Human Performance and Communicative Sciences and DIsorders.
CSD offers its majors a student-focused environment in which they can learn, conduct research, demonstrate scholarship and creativity, and develop personally. It also ensures that the students are ethical, knowledgeable, skillful and capable of independent work, as well as able to work in collaboration with clients, families and other professionals.
Anxious to display their pride in the student clinicians, CSD clinical faculty had several students to wear appropriate uniforms for a group photo recently.
CAPTIONS: (Main webpage) CSD clinical faculty Esther Phillips-Ross (left) and Jennifer Horne, right, pose with fall term student clinicians in the lobby of the Carver Complex North wing. (Above) Esther Phillips-Ross, clinical director, and Jennifer Horne, clinical supervisor. (Photos by J. Saintjones)