U.S. Department of Defense Selects AAMU for $620,000 HBCU/MSI Research Grant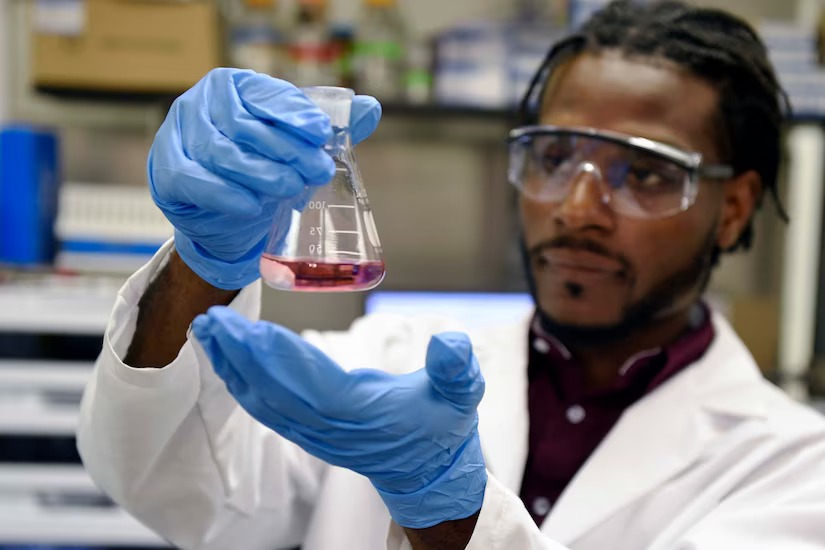 July 16, 2023
AAMU Awarded U.S. Department of Defense Grant to Research Rare Earth Luminescence
As part of the FY2023 U.S. Department of Defense Historically Black Colleges and Universities and Minority-Serving Institutions (HBCU/MSI) Research and Education Program, the Alabama A&M University Department of Physics, Chemistry and Mathematics was recently awarded a grant for its project titled "Investigation of the Effect of Metallic Nanoparticles Plasmonics on Rare-Earth Luminescence."
Individual awards of up to $800,000 will support research projects in defense priority areas at 50 institutions, including 12 HBCUs and 38 MSIs across 18 states and the District of Columbia. Principal investigator Dr. Rami Bommareddi and co-principal investigator Dr. Ashok K. Batra helped secure a $620,000 award for AAMU out of 80 HBCU proposals.
"We extend heartfelt congratulations to both Dr. Reddy and Dr. Batra on this extraordinary achievement," said Associate Dean and Chairperson Dr. Padmaja Guggilla. "Dr. Reddy has truly emerged as a trailblazer within the Physics Department, and this grant serves as a testament to his outstanding contributions."
The awards are the result of a merit competition administered by the Army Research Office under policy and guidance from the Office of the Under Secretary of Defense for Research and Engineering, with participation from the Office of Naval Research and the Air Force Office of Scientific Research.
"This prestigious grant not only recognizes the exceptional service of our faculty, but it provides valuable opportunities for both graduate and undergraduate students to participate in this groundbreaking research," said Guggilla.
The AAMU project seeks to pave the way for new discoveries and advancement in the field of rare-earth luminescence.
More on the DoD HBCU/MSI Program and Outreach: https://bit.ly/AAMUDoD