Extension Gives Back to Community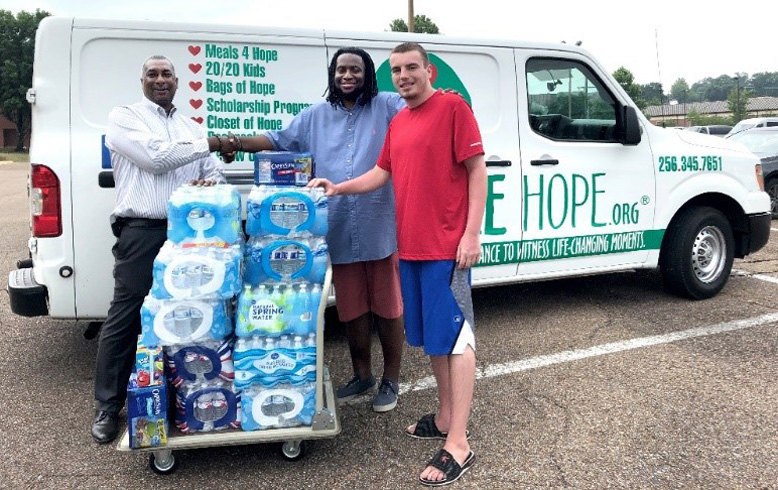 June 20, 2019
Extension Gives Back to Community
The Alabama Cooperative Extension System's Urban Affairs and New Nontraditional Programs unit is known for its community outreach, but sometimes it answers the call to do more.
As the latter days of spring climb to over 90 degrees, the homeless do not always have a place to escape from the brutal heat. It's organizations like VisibleHope.org that come to their aid by offering them cold beverages to drink.
This month, Alabama Extension wanted to help replenish its stock by donating bottled water and juice to serve residents in the area. VisibleHope works with individuals and organizations like Alabama Extension at Alabama A&M University to provide meals and other services to homeless individuals and families throughout North Alabama.
Alabama Extension invites other departments at Alabama A&M University or individuals in the community to join us in making another water and/or juice donation to VisibleHope.org. Please bring your donations to the James. I. Dawson Building, room 104 by 12 noon on Thursday, July 11.
For more information, contact Dr. Celvia Stovall at (256) 372-8648 or Wendi Williams at (256) 372-4953.
CAPTION: 1890 Extension Administrator Dr. Allen Malone is seen here with VisibleHope.org's Founder Dell Mitchell and volunteer, Taylor Wyatt. (Photo credit: Dr. Celvia Stovall)