Alum/Former President Recalls Days on "The Hill"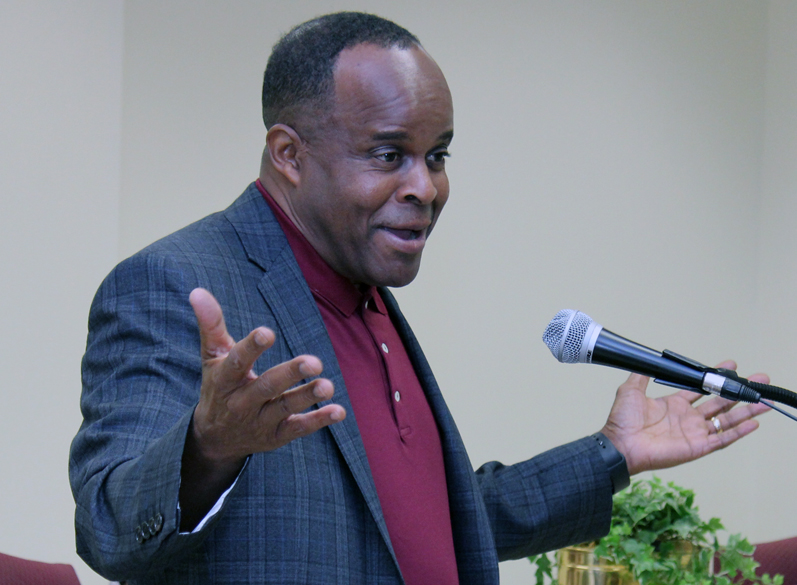 October 06, 2019
The Collegiate Experience from Both Sides
Alabama A&M University alumnus and former Western Illinois University President Jack Thomas has acquired many experiences throughout the higher education spectrum. The Department of English and Foreign Languages invited Thomas back to "The Hill" during Homecoming 2019 tp share both his collegiate and professional experiences.
Dr. Thomas admitted that his interest in English was prompted by how impressed he was with an African American English teacher in his native Lowndes County, Ala. He went on to urge students in attendance to surround themselves "with people who are doing what you want to do," as well as to seek out mentors willing to make positive impacts on their lives.
Thomas said his young days at AAMU was filled with people who made lasting impressions, icons such as Dr. Mattie Thomas, James Vinson and Dr. Bessie Jones.
"People cared about us," he stressed.
The ordained minister said many doors can be opened with an English degree (i.e., teachers, professor, journalist, communications specialist, lawyer, etc.), but added that students must be in a perpetual state of preparation. "You can do whatever you set your mind to do," Thomas added.
Although he had planned to serve the University of Maryland Eastern Shore for a very short time, that stint soon grew into 14 years and included a productive apprenticeship under UMES chief administrator Delores Spikes.
The major differences between predominantly white institutions of higher learning and historically black colleges and universities boils down, clear and simple, to resources. However, HBCUs have and can offset their shortcomings through enhanced alumni support and "treating everyone with respect."
- J. Saintjones