Fraternity Recognizes Professor for Service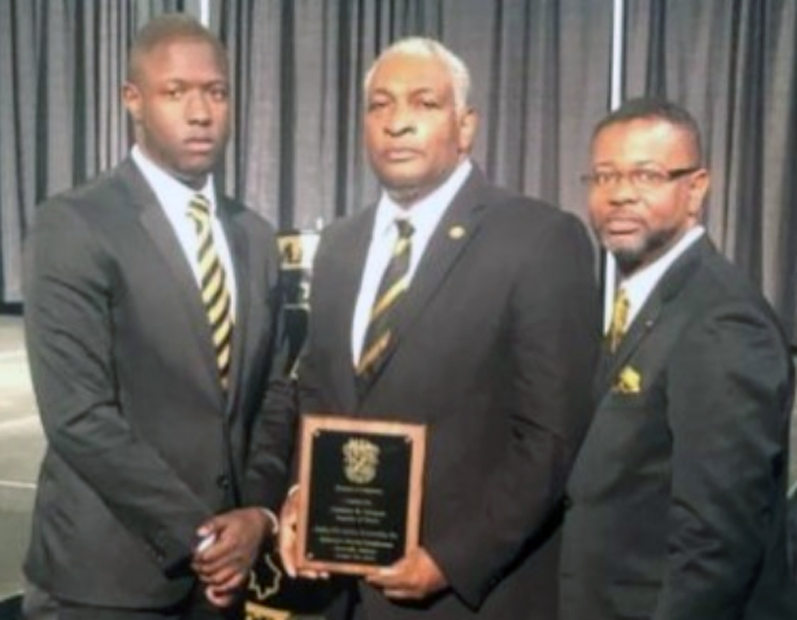 October 15, 2019
Dr. Larry McDaniel Recognized for Service
The District of Alabama Alpha Phi Alpha Fraternity, Inc., recently presented Dr. Larry McDaniel, associate professor of management at Alabama A&M University, the 2019 Charles W. Green Award of Merit during its district meeting in Huntsville, Ala., October 4 - 6.
The distinguished award is presented to an active member for his exceptional leadership and service to the fraternity and the community for at least seven consecutive years. Dr. McDaniel currently serves the fraternity as the associate editor to The Sphinx and as a board member of the Educational Foundation of Delta Lambda Chapter.
He currently serves on the boards of the Huntsville Ballet, the National Space Club, and Drake State Business Advisory Board. His other community service includes work with and support of the March of Dimes, Big Brothers, Big Sisters, and the Sickle Cell Foundation of Huntsville, Ala. Dr. McDaniel is also very active in serving the University. The University has presented McDaniel the Faculty Service Award twice for his service to the University and community.