Graphic Design Student Interns for City of Birmingham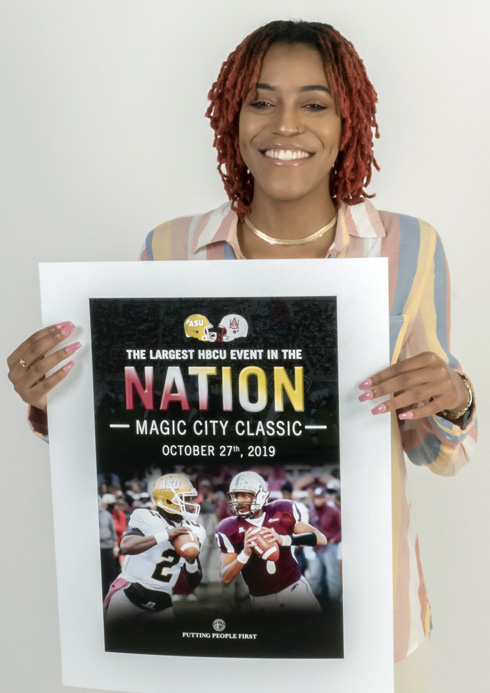 October 19, 2019
Student Designs Birmingham's MCC Flyer
There will be many advertisements, flyers, and posters highlighting the upcoming Magic City Classic football game on October 26. One ad design will represent the City of Birmingham, and that ad was created by an Alabama A&M University graphic design student.
This past summer NáImah Willis, a general art major with a graphic design concentration, completed an internship with the City of Birmingham, where she worked directly with the Mayor's office and its graphic design team.
Willis produced several designs, one of which was selected for publication as a magazine and newspaper ad. She designed the Magic City Classic flyer that will be used to represent the City of Birmingham's Mayor's office during this year's festivities, according to her professor, Tamika Williams.