AAMU Researchers Working on Future of Industrial Hemp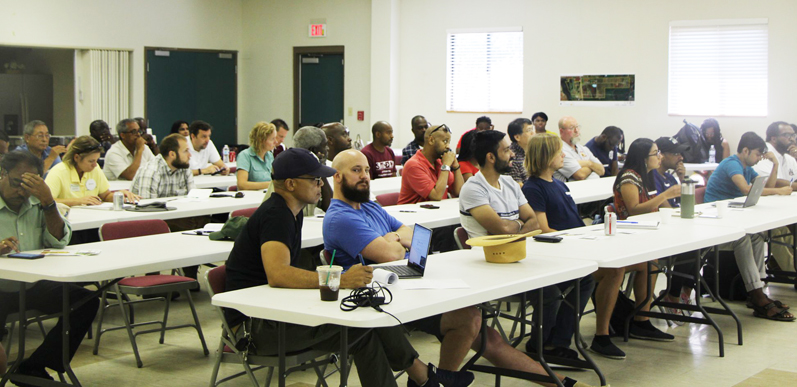 September 24, 2019
The Talk of Field Day
Dozens of Alabama A&M University students and community members gathered at the Winfred Thomas Agricultural Research Station (WTARS)—also known as "The Farm"—Friday, September 20, for Field Day, the final day of the College of Agricultural, Life and Natural Sciences' annual Ag Week.
From 10 a.m. to noon, Research Associate Professor Ernst Cebert explained AAMU's current hemp research.
AAMU is one of five universities in the state with a license to grow and study the hemp plant, said Dr. Cebert. The plant, used to make CBD oil, has a low concentration of THC (tetrahydrocannabinol) and is non-psychoactive.
Cebert and his fellow researchers showed birds-eye views of the research plots, and explained industrial, CBD and Medical Cannabis.
Dr. Cebert stated that AAMU is most excited about the future of industrial hemp and introduced several potential partners for AAMU hemp research and applications, including use for homes, clothes, oil extraction.
The Field Day event included a panel, presentations on ongoing research, lunch, comprehensive tours of The Farm.
The panel answered student questions before breaking for lunch. From 1 p.m. to 3 p.m., there will be field tours around The Farm's 972 acres, with students and faculty explaining all of the research underway at AAMU. A few of the research interests entailed organic production, carbon dioxide monitoring, soil physics, soil health, and forestry.