A&M Pedestrian Safety Focus of New Traffic Control Device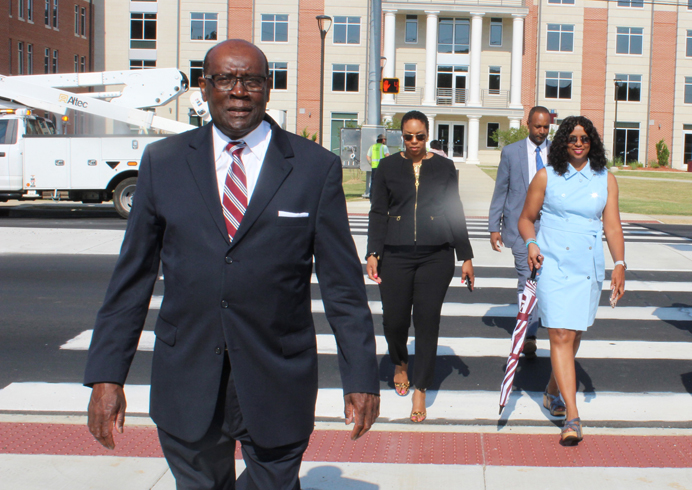 May 30, 2019
New Signal on Busy Meridian
Alabama A&M University students who cross a stretch of Meridian Street near a new residence hall facility have an extra safety feature designed for pedestrians.
The Traffic Engineering Division of the City of Huntsville on May 28 activated a traffic control device at the new pedestrian crossing at Alabama A&M University on Meridian Street (between Chase Road and Holloway Road/Drake Drive).
The new traffic control device is a HAWK signal (High-Intensity Activated Crosswalk Beacon), which will be used to stop road traffic and allow pedestrians to cross more safely.
Motorists, bicyclists and pedestrians are advised to use caution and obey all traffic control signs and pavement markings.
Caption: AAMU President Andrew Hugine, Jr., is joined by his cabinet members and Michelle Gilliam, City of Huntsville on a test run of the new traffic control device.