Normal Index Available Online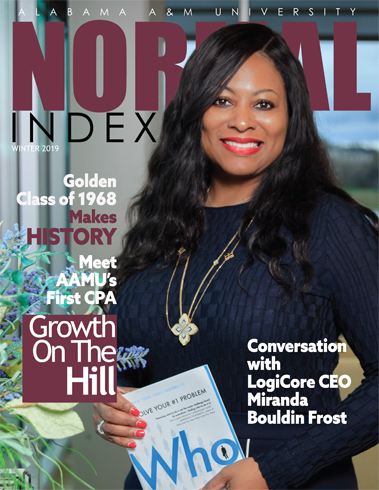 June 15, 2019
Magazine captures essence of The Hill
Interested in keeping up with happenings on The Hill? Didn't receive the latest edition of the University magazine? Well, now you can access the Normal Index 2019 online.
Read about fascinating Bulldog leaders in numerous professions—all over the world—from energetic new politicians to prospective leaders in finance to entrepreneurs.
Take a mental "trip" to a Mobile restaurant, see the nation behind a push mower, dream of Wharton with Timka, and much more.
After you've been Normalized, you may never be the same again.