Professor Seeks to Spur Campus Interest in India Festival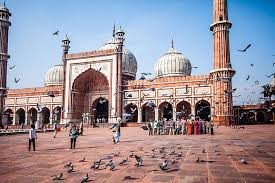 August 31, 2019
Dance, food and culture on display
The India Festival - Ray of Hope event will be held Saturday, August 31, from 11 a.m.-6 p.m. at the Von Braun Center North Hall.
The India Festival is a cultural event to support a non-profit community-serving organization, Asha Kiran.
India Festival show­cases the heritage, culture, fashions, arts, cuisine, handicrafts, and merchan­dise of India.
The cultural event aims to promote the cultur­al richness and diversity in the Tennessee Valley through a wide range of entertain­ment programs, education­al activities and much more in this day-long event.
The festival features keynote speaker Arun M. Gandhi, grandson of the late Mahatma Gandhi, who was known for non-vio­lence and peaceful resolu­tion to political conflicts.
The late Mahatma Gandhi was a source of inspiration to world leaders such as the late Nelson Mandela of South Africa and the late Dr. Martin Lu­ther King, Jr., of the United States.
For sponsorships and other event details, the AAMU Family should contact Dr. Srinivasa Rao Mentreddy, professor of crop science, at (256) 457-8552 or mentreddy@gmail.com.