AAMU Holds Ribbon Cutting for Thigpen Hall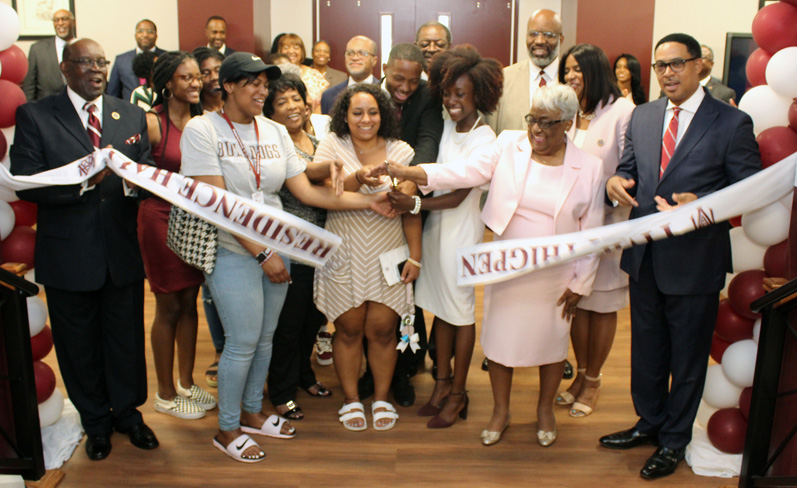 August 21, 2019
New and current residents join in celebration!
University officials, contractors, alumni and students joined former and current residents of Emily Thigpen Residence Hall on the campus of Alabama A&M University on Monday, August 19, for a ribbon cutting ceremony. PHOTOS
The program celebrated major renovations and upgrades to the facility exceeding $4 million. The renovations, according to a publication distributed at the event, included asbestos abatement, open concept design to public areas, installation of luxury vinyl tile, upgrades to bathrooms with privacy showers a contemporary flare, new technology app-managed laundry facility, and ADA-compliant interior and exterior ramping. Renovations were completed in Fall 2019.
Program participants included President Andrew Hugine, Jr.; Dr. Gary Crosby, vice president for student affairs; AAMU Trustee John Hackett, Jr.; and mother/daughter Thigpen legacy residents Cora Gragg Redmond and Atty. Angela Debro. A representative from the HBCU Capital Financing Program, U.S. Department of Education also gave remarks.
Photos by J. Saintjones and Brandon E. Ferguson