Distinguished Professor Speaks at State Black Archives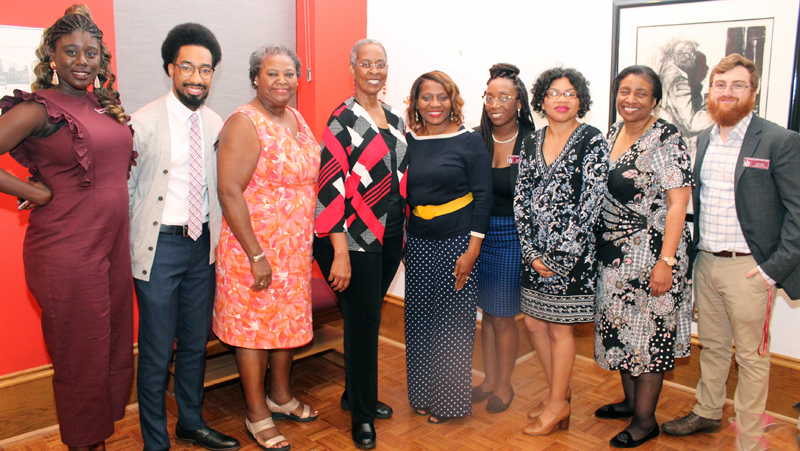 September 17, 2019
"Home" in African-American Literature
Prolific researcher and writer Trudier Harris, University of Alabama Distinguished Professor, spoke to a packed room at the State Black Archives, Research Center and Museum on the concept of home in African-American literature. PHOTOS
In her talk, "Ungraspable?: Depictions of Home in African American Literature," Harris noted that many people view home as "a straightforward, simple concept." But within African American literary texts, home becomes "a conflicted and complex concept" dating back to its slavery origins and festering thereafter.
Her presentation then went on to delve into the spatial/physical, psychological, and imaginary/portable conceptions of home, ultimately asking: Is it possible for a black literary family to create a home in any structure, under any circumstances, anywhere?
Moderated by SBA's Harvey Long, the evening session allowed time for Dr. Harris to entertain questions from the audience.
Please check the BottomLine and other campus news sources for upcoming events sponsored by the State Black Archives and the J.F. Drake Memorial Learning Resources Center.
CAPTION: FINDING HOME: Welcoming LRC staffers are (l-r): Jenesia Porter, Harvey Long, Dr. Annie M. Payton (LRC Director), Dr. Trudier Harris (speaker), Thedis Bryant, Chassity Burns, R. Joi Williams, Lenis McBride and Mark Potter.