founder's day speaker announced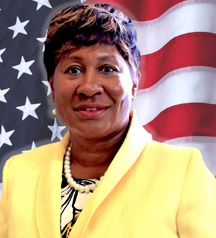 May 03, 2019
Founder's Day Speaker Announced
A 1982 Alabama A&M University graduate will be the speaker for the 2019 Founder's Day Convocation on Friday, May 3.
LTC (Ret.) Carolyn Rowell Culpepper, USA, is a strong supporter who has remained committed to giving back to her alma mater "to preserve its long-standing legacy of providing opportunities to students to access an excellent education."
The event will take place in the T. M. Elmore Gymnasium at 11 a.m.