Goin' Vegan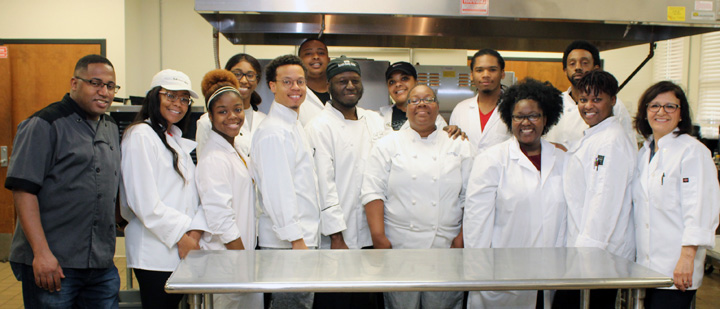 April 27, 2019
It began with vegan?
A group of mostly Alabama A&M University juniors and seniors in a Food Service Operations course taught by Dr. Nahid Sistani learned about preparing food for people with different preferences.
Offered under the Nutrition and Hospitality Management unit of the Department of Family and Consumer Sciences, the course exposed the eager students to an introduction into vegan diets.
Sistani said that over the period of one lab, the students learned about strictly plant-based foods demanded by the vegan world--no meat, eggs nor dairy. In other words, everything was made from plants, including appetizers, entrees, side vegetables and desserts. Another lab within the course delved into vegetarian diets, Sistani said.